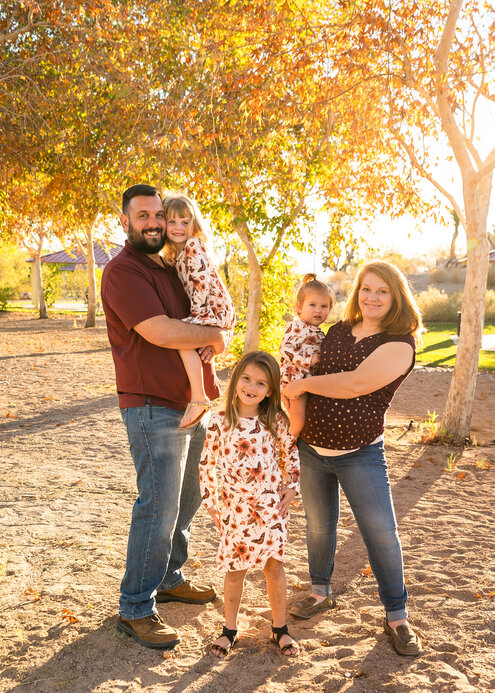 Our Pastor grew up in Northwest Indiana, in an area known as "The Region." After graduating high school early, he joined the United States Marine Corps. He spent 4 years on active duty, 19 months of which were spent in Iraq. After getting off active duty, he continued to stay in the reserves while he was working on his undergrad at Concordia University Irvine. After graduation, he continued to work on some Master's work before transferring to Concordia Seminary in St. Louis, MO.
While in St. Louis, Pastor Adam got involved and connected with the community garden scene, Stray Rescue of St. Louis, and the Greater St Louis Area Council of the Boy Scouts of America. The third year of seminary is a pastoral internship. Pastor Adam completed his internship at St John Evangelical Lutheran Church of the Valley in Bullhead City, AZ, after which he returned to St. Louis to finish his final year of seminary. Our congregation called Pastor Adam straight from seminary to be our Pastor in 2017.
Pastor Adam met his wife Jessica at Concordia University Irvine. They have been married since Aug 2009. Their oldest daughter, Faith Sola, was born in Dec 2015 in Henderson, NV. Her name comes from the "Solas of the Reformation." Sola means "alone" in Latin. So their daughter's name is 'Faith Alone.' Their second daughter, Anastasia Alitheia was born in Feb 2018. Her name comes from two Greek words meaning "Resurrection" and "Truth." Girl number three is Grace Charisma which means "Grace Freely Given". Zechariah Enoch means "The Lord Remembers and He Walks with God." We trust that the Lord remembers to return so that we can be united with our son in Heaven.